We started DrinksOfToday because we wanted to share our love of alcohol with the world.
We love trying new cocktails and exploring different types of alcohol, and we wanted to create a space where we could share our guides and thoughts on the best drinks out there.
We're passionate about alcoholic drinks and enjoy creating new cocktails and trying different types of alcohol.
We make and taste all cocktails and blog about different types of alcohol to help others learn what we learn.
Meet The Team Behind DrinksOfToday…
---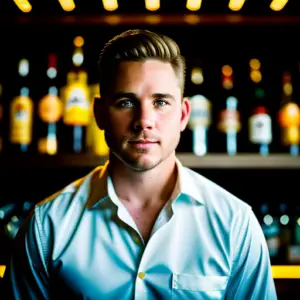 Tyler Auden
Tyler Auden is a bartender and cocktail consultant.
Tyler currently lives in San Francisco, where he works in a bar and does freelance writing in his spare time.
He specializes in creating cocktails from scratch. He enjoys the art of mixing drinks and finding the perfect combination.
---
We hope you enjoy reading our blog and find our tips and recipes helpful. Cheers!