What Are The Best Gins For Beginners? When You're New To Gin
Whether you're not a fan of gin, want to mix up your typical Friday night drink, or you've just never tried it, you might have no idea where to start! Luckily, you've come to the right place; so, what is the best gin for beginners? 
It is recommended you start with the best quality gin within your budget. You don't want to spend too much on a drink you may or may not like. Similarly, you don't want to sacrifice quality and just go for the cheapest option.
Whenever you try something new, you don't just stop at one. What you'll end up liking will depend on your particular taste, so just because you don't like one doesn't mean you won't like them all!
There are plenty to choose from, and this beginner's guide will give you insight into the tastes of the more common brands.
Best Gins For Beginners
There is a huge selection of types of gin to choose from; different types, brands, and flavors – it can be a little overwhelming! It's not all about the brand, though; there are many different ways to serve and drink gin and this will vary depending on the brand you choose.
So, how should beginners drink gin? Is starting with a classic gin best or trying different delicious gin cocktails?
It's best to begin by drinking gin with tonic water or another mixer as it's harsh alcohol to serve neat, even for seasoned gin drinkers. Tonic is best as the flavor is mild, so you can still appreciate the subtleties without being overwhelmed.
So, let's dive into the gins themselves, shall we? There is a range of brands on this list, each varying in price and taste and you can start by drinking any (or all) of these. Remember that not all gin tastes the same so you may have to try a few brands before you find one that you like.
Gordon's London Dry Gin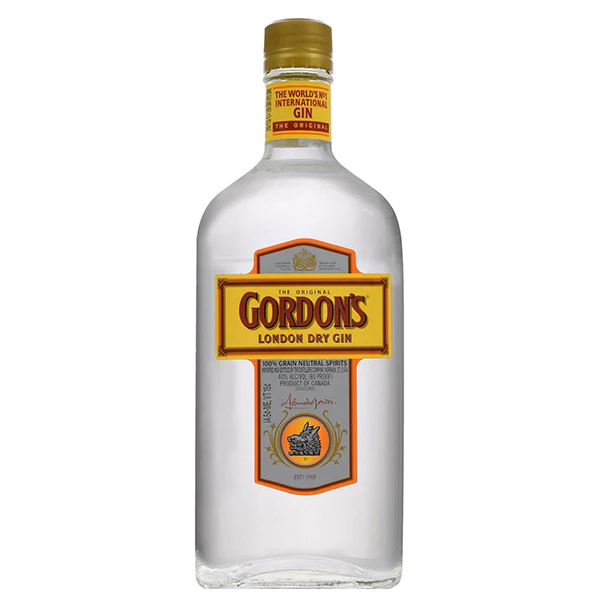 If you've never tried gin or are on a really tight budget, then Gordon's is a great place to start. It's definitely not a top-shelf, premium gin brand; however, it is excellent value for money.
It's one of the cheapest gins you can buy, but it's also one of the most popular – it flies off the shelves in bars, restaurants, and hotels and is a great one to have in your home bar as well. This is lovely in a gin and tonic or as a base for a cocktail making it perfect for a new gin drinker.
The botanicals included in Gordon's gin are juniper berries, coriander seeds, angelica root, licorice, orris root, orange, and lemon peel.
Gordon's is a London Dry gin, and this type is known for its piney taste from the juniper berries as well as a hint of citrus. Gordon's is no exception; the citrus is very subtle, so make sure you drink it with lots of ice and lemon to appreciate its flavor fully.
This budget-friendly gin has an alcohol content of 37.5% and is the perfect way to begin your gin experience.
---
Bombay Sapphire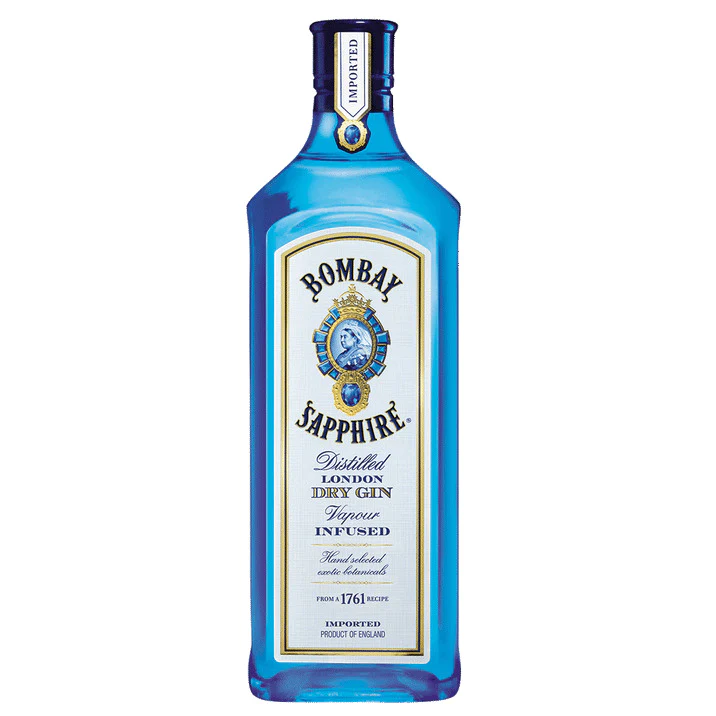 Bombay Sapphire is another great gin to drink on a budget, but it's known for being of slightly better quality than Gordon's. It's also incredibly common, so you'll notice that eye-catching blue bottle in any of your local bars.
The botanicals included in Bombay Sapphire are juniper berries, coriander seeds, licorice root, almonds, lemon peel, cassia bark, orris root, angelica root, cubeb berries, and grains of paradise.
Bombay Sapphire is another London Dry, but we can see that it has a wider array of botanicals making the flavor a little more unique. This is very smooth to drink, and as well as the standard juniper and citrus, it also has a gorgeous subtle hint of spice in the background.
Bombay is a little stronger with an alcohol content of 40% and is best served with some lime wedges to really make the flavor come alive.
---
Beefeater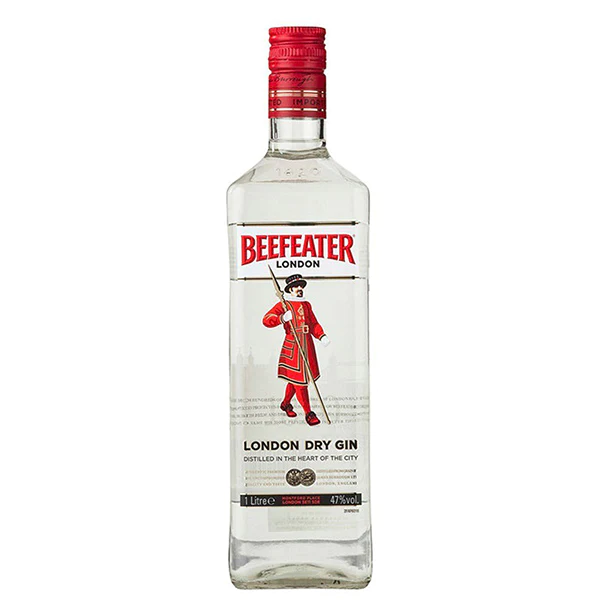 Beefeater is another example of a gorgeous London Dry; it's on par with Bombay Sapphire in terms of price but is slightly better quality.
It's another commonly found gin; again, it's not a top-shelf, premium drink but is certainly on its way! It's amazing value for money and has a slightly different taste profile from the two previous gins.
The botanicals included in Beefeater gin are juniper berries, angelica root, angelica seeds, coriander seeds, licorice, almonds, orris root, Seville oranges, and lemon peel.
In terms of taste, this is more juniper-heavy, so the piney taste is much more apparent. If you taste carefully, you'll notice hints of citrus and licorice, making it a fantastic choice for cocktails and any mixer.
This also has an alcohol content of 40% and is incredibly tasty without breaking the bank – it's a win, win!
---
Tanqueray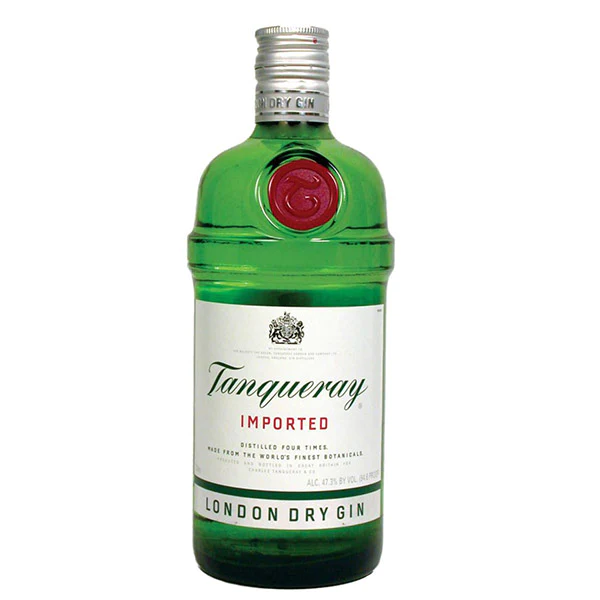 Tanqueray is our last example of a London Dry gin; this is very smooth and full-bodied and sits alongside Bombay Sapphire and Beefeater in terms of price and quality.
This brand is absolutely incredible in a Martini as well as cocktails or as part of a gin and tonic, making it a good choice if you want to try out different gin-based drinks.
The botanicals used in Tanqueray gin are juniper berries, coriander, angelica root, and licorice.
We can see the standard botanicals included, but there are far fewer than the other brands we have encountered so far. The distinct juniper taste is there as well as a hint of citrus, but this also has a touch of sweetness, which is why it's such a great choice for cocktails.
It has a much milder taste profile, so it won't overpower your mixer; a good way to serve Tanqueray is with a flavored mixer or with plenty of fruit as a garnish.
---
Hendrick's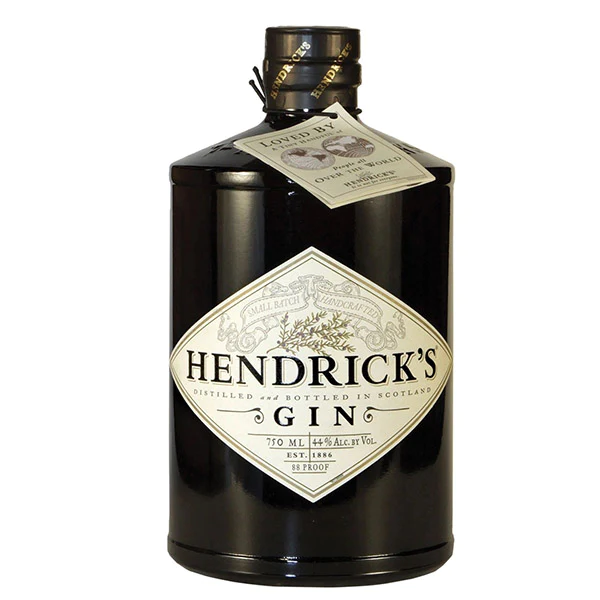 When Hendrick's was released, it revolutionized the gin industry, and this is many people's drink of choice. It is slightly more expensive than the other gins we've talked about but is still affordable and considering the quality; it's amazing value for money.
You'll be able to find this in your local bar, but it may just be higher up on the shelf hierarchy!
The botanicals used in Hendrick's gin are juniper berries, coriander, orange, lemon, angelica root, orris root, cubeb berries, caraway seeds, chamomile, elderflower, yarrow berries, rose, and cucumber.
The rose and cucumber are infused after the distillation process, making Hendrick's a 'distilled gin' rather than a London Dry. It's outstandingly fresh with a vegetal taste and has hints of floral notes, a touch of sweetness, and woody nuances giving it a smooth and complex finish.
This is actually a great gin to try neat because the flavor is so impactful and unique but if you're not ready for a neat gin yet, serve it ice cold with plenty of cucumber.
Hendrick's has an alcohol content of 41.4% making it a little stronger than the others to give you a buzz on a Friday night!
---
Unusual Gins For Beginners To Try
So far, we've discussed the most common gin brands to try; they are all great places to start when trying gin for the first time. However, there are some outstanding quirky, and unusual gins that may not be on your radar but are definitely worth a try.
These do tend to be a bit pricier and harder to get your hands on, which is why many people stick to the standard, more accessible kind of gin. However, this shouldn't put you off and if you have the chance to taste any of these amazing gins, then go for it!
Monkey 47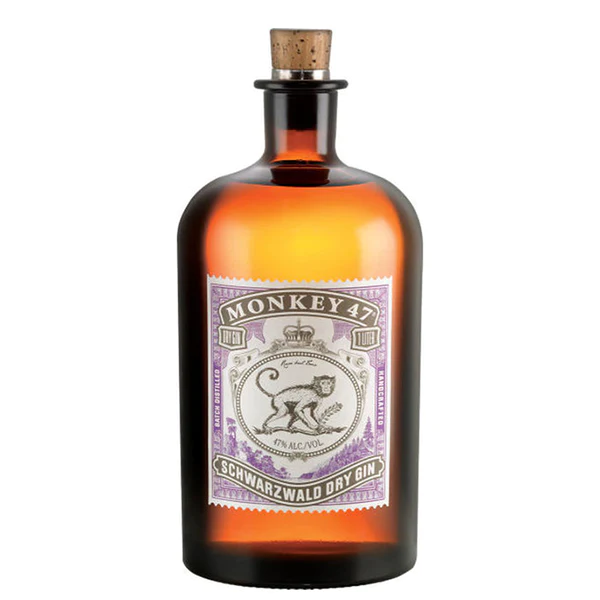 This is a premium gin that gets its name from the 47 botanicals used in the production – don't worry, I won't list them all here!
This is a classic dry gin, but like Hendrick's, it changed how we think about gin as its taste profile is completely different from what we're used to.
This is not a common premium brand, so if you don't see it on the top shelf in your local bar then it is worth asking the bartender to see if he or she can get it for you.
Alongside the standard botanicals included in gin, Monkey 47 also includes blackberry, cinnamon, honeysuckle, hibiscus, jasmine, lavender, sage, clove, and many more!
Overall, this is full-bodied with woody, grassy, and citrus undertones with a touch of sweetness and a spicy kick as well.
As you drink it, the flavors evolve and you can detect so many different ingredients – it truly is an experience!
---
Ki No Bi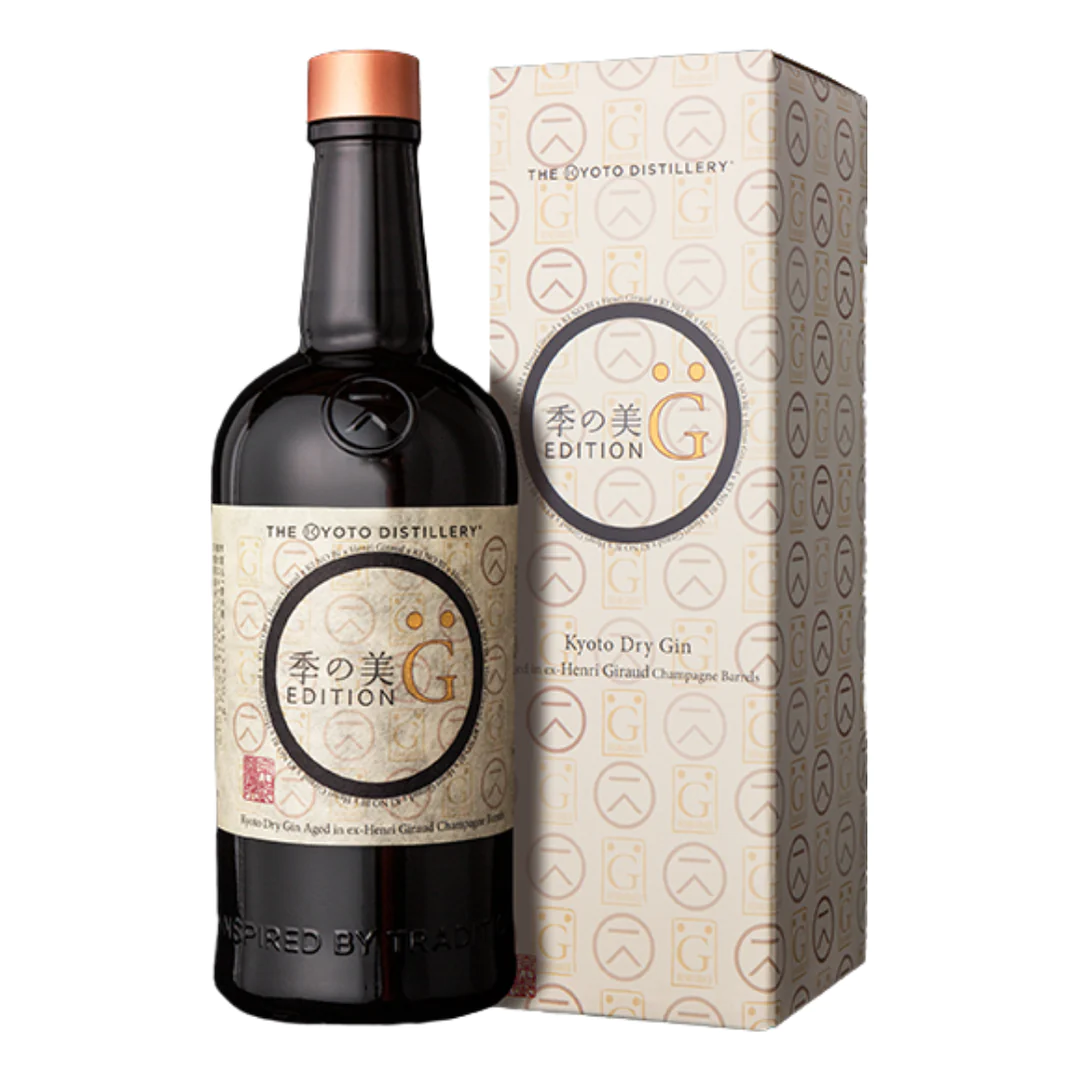 This is harder to get your hands on as it's a Japanese gin, but it has increased in popularity and is now on the list of must-try gins. This incorporates traditional ingredients native to Japan to really give you an authentic and unique flavor.
Ki No Bi gin includes botanicals such as hinoki, yuzu, sansho, kinome, green tea, and bamboo leaves.
It's a very dry and classic-tasting gin with a heavy focus on citrus notes and has waves of spice and piney juniper.
Regardless of whether you're a novice gin drinker or drink it regularly, this is absolutely worth a try.
It's on the pricey side, so you may only try it once, but if your budget allows a one-off extravagance, you won't regret it!
---
How About Flavored Gins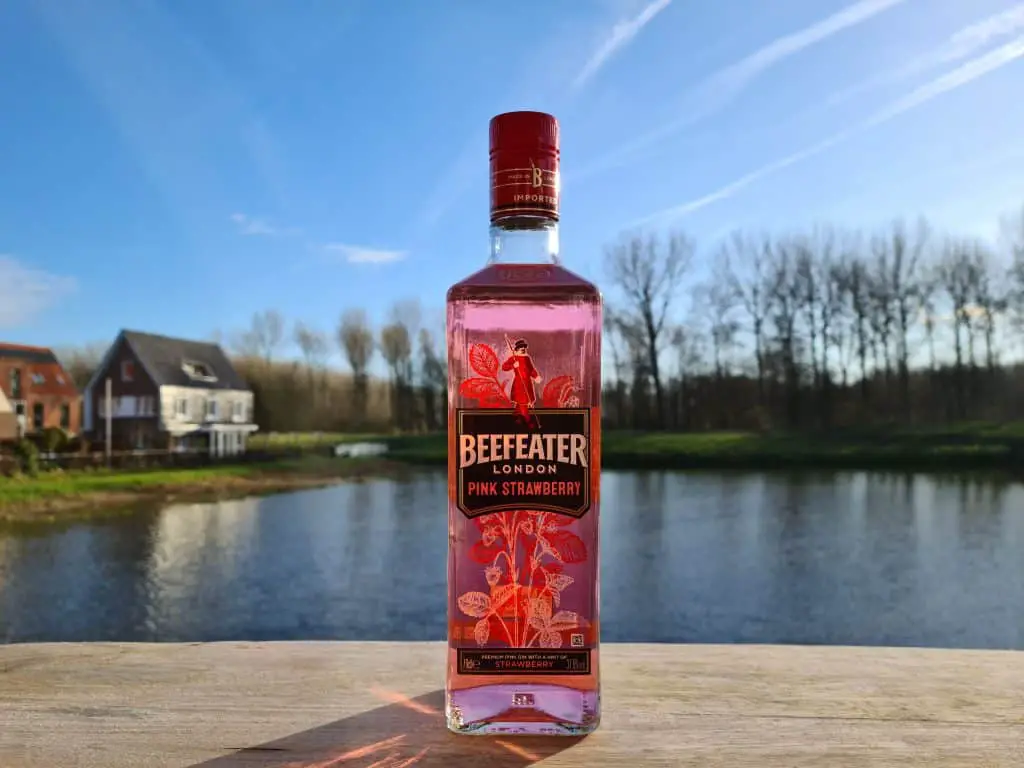 If plain gin is not quite tickling your fancy, then don't be discouraged; there are plenty of flavored gins out there.
There are so many different flavors to try; they all have the standard botanicals you'll find in gin (namely juniper berries), but they are infused or flavored with all sorts to get your taste buds tingling. Here are some brands and flavors to try:
Malfy – Sicilian Pink Grapefruit
Malfy – Sicilian Blood Orange
Keepr's – British Elderberry, Mulberry, and Honey
Tanqueray – Blackcurrant Royale
Hayman's – Peach and Rose
Gordon's – White Peach
Whitley Neill – Rhubarb and Ginger
These are just a handful of the massive list of flavored gins that are available for tasting.
Why is flavored gin a favorite amongst novice gin drinkers? Plain gin can be abrasive and it's a unique taste that not everyone likes immediately. There are so many brands (as we know) and ways to drink it that it can take a while to really find your feet with what you like.
This is why flavored gins can often be a great place to start.
Final Thoughts
I think we've established that there are many options when it comes to trying out new gins when trying them for the first time.
We know it's best to drink it as part of a gin and tonic or cocktail, to begin with, but brands such as Hendrick's can be drunk neat as it has such a beautifully complex flavor.
Where you should start all depends on your taste and budget, but this should give you a great starting point when trying gin and cocktails.
We are sorry that this post was not useful for you!
Let us improve this post!
Tell us how we can improve this post?