What Gins Go Best With Grapefruit
Grapefruit is a great addition to any cocktail, but gins also pair well with grapefruit. Not only do they pair well together in cocktails, but grapefruit and gin can help to improve the taste and texture of the drink too!
Great Gins that Go Best with Grapefruit
Next, we list the gins that go best with grapefruits in our opinion.
Drumshanbo Gunpowder Gin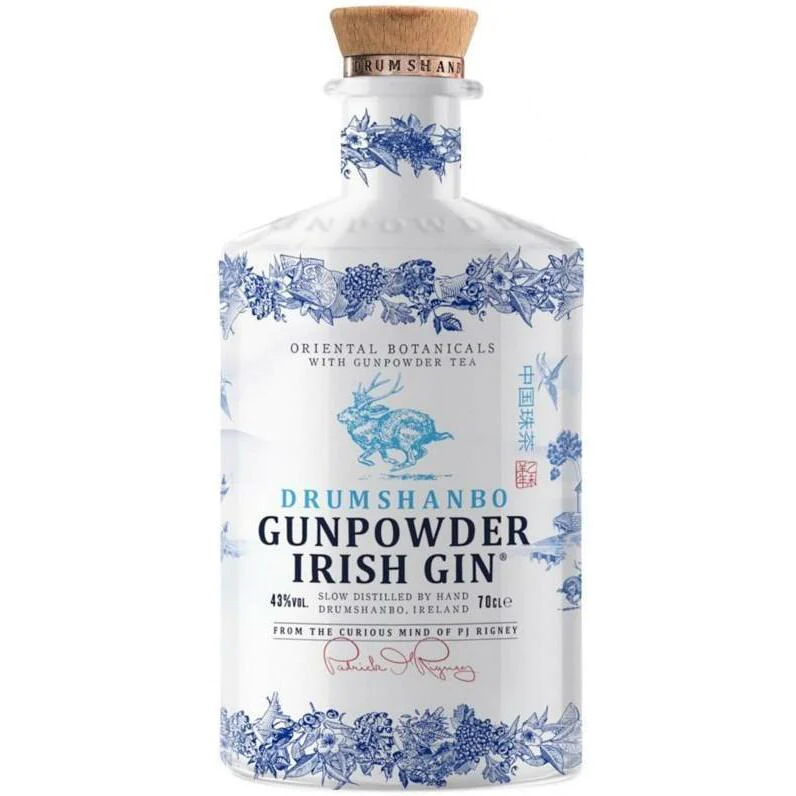 Drumshanbo Gunpowder Irish Gin is a unique drink that packs a unique punch. Bottled at 43% the gunpowder in this gin comes from green tea leaves that have been rolled into tiny balls that resemble gunpowder. 
Presented within a brilliant blue bottle, Drumshanbo Gin comes from Ireland but is composed of an array of complex botanicals from traditions all over the world: fresh green tea from China, for example, citruses from the Mediterranean, and the mythical jackrabbit of American folklore on the label.
A trifecta of citrus fruits is vapor-distilled into the gin: Makrut lime, lemon, and grapefruit. Macedonian juniper is also another inclusion, adding a touch of peppery sweetness.
The final notes are surprisingly honey-sweet, and the drink gives a pleasant heat. This gin is very citrus-leaning, which makes it a perfect gin to mix with grapefruit.
The addition of grapefruit can also lift and awaken your taste buds, perfectly complementing the spicy and herbal notes delivered by star anise, cardamom, and green tea. 
Palmers Dry Gin
Straight from Birmingham, England, Palmers Gin is a small-batch, classic dry gin that is bottled at 44%. Using 100% English wheat spirit, Palmers Dry Gin also boasts a tasteful array of botanicals, namely juniper, angelica root, orris root, coriander seed, cassia bark, licorice root, and grapefruit.
On the nose, juniper and coriander certainly jump out, with a very playful hint of grapefruit that quickly fades away.
This dry gin is abundant with juniper, followed by the lively flavor of grapefruit. The powerful bottling strength really helps push the diverse collection of flavors forward without bringing forth a strong alcoholic flavor.
It's also a very light and dry gin, leaving no residual taste in the mouth. This light dryness makes Palmer's Dry Gin a fantastic gin for gin and juice.
Grapefruit juice and zest serve to enhance the grapefruit flavors already present in this drink and leave a sweet citrus aftertaste when the gin dries out. 
Glendalough Wild Botanical Gin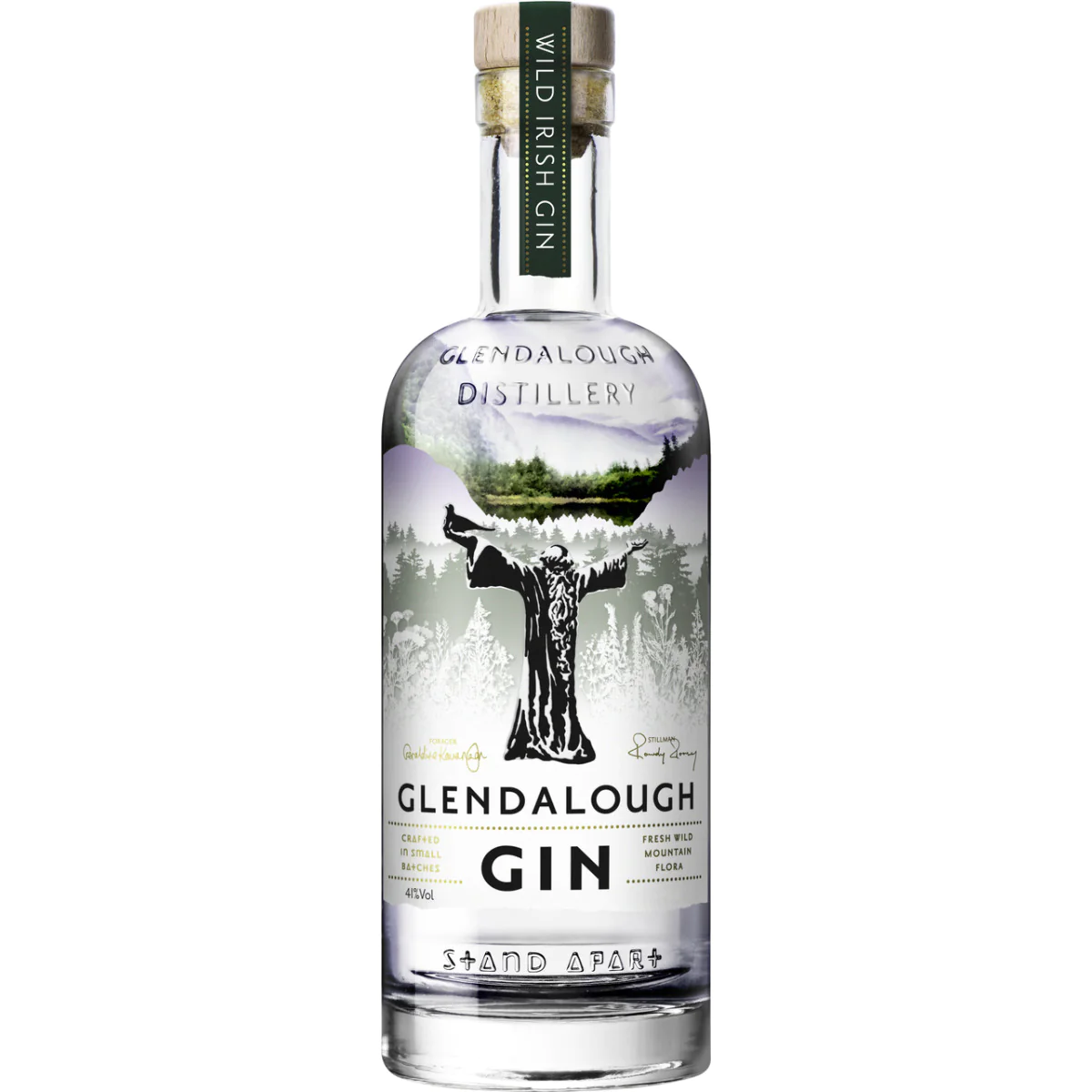 We go back to Ireland with Glendalough Wild Botanical Gin. Stored at 41% and with botanicals reaped from the Wicklow Mountains south of Dublin, this gin seeks to encapsulate the region it calls home.
Its list of curious regional botanicals includes ox-eye daisy and watermint, both known weeds outside of Ireland but are cherished ingredients in this impressive gin.
Onto the taste: This gin starts off with an introduction of juniper, followed by a gentle floral taste with hints of rose, honeysuckle, woodruff, and the freshness of pine leaves. Citrus comes at the near end, and the gin cools on the tongue with a taste of spicy licorice and mint.
Glendalough Wild Botanical Gin is a very plant-forward gin, which makes it a perfectly complementary spirit to grapefruit juices and sodas.
Its simple, clean, and fresh herbal notes play exceedingly well when paired with the bittersweetness of grapefruit, whose mildly bitter aftertaste blends well into the gin's herbal flavors. 
Dockyard Gin
Straight from grain to glass, this premium gin comes from Kent, England. Bottled at 41.2% this gin contains juniper, cardamom, elderflower, and grains of paradise. You can even find out exactly where the grain from your own bottle is from!
On the nose, Dockyard Gin introduces itself with a gorgeous initial aroma of juniper and citrus. Surprisingly, there are even hints of lime, which isn't even included in the botanical list!
Perhaps it is from the Italian lemon peel and Spanish orange that is present in the gin itself, but there are no complaints here––it's a welcome citrus scent.
The taste is as pleasant as it smells too. Juniper and citrus open the flavor doors to the touch of cardamom and grains of paradise, and an interesting swirl of coriander seeds is present as well.
People who love citrus-leaning gins will love Dockyard gin; in addition to its pleasant citrus taste, it has a smooth mouthfeel and is nicely warming.
This brilliant, citrusy quality of Dockyard Gin is what makes it a perfect pairing with grapefruit. Served as a tonic over a slice of grapefruit adds a heightened layer of citrus that can make a citrus lover of anyone.
It also works as a mixing gin to grapefruit juice, with the exotic citrus notes in the gin adding a sharp and interesting complexity to the bittersweet juice.
Brockmans Premium Gin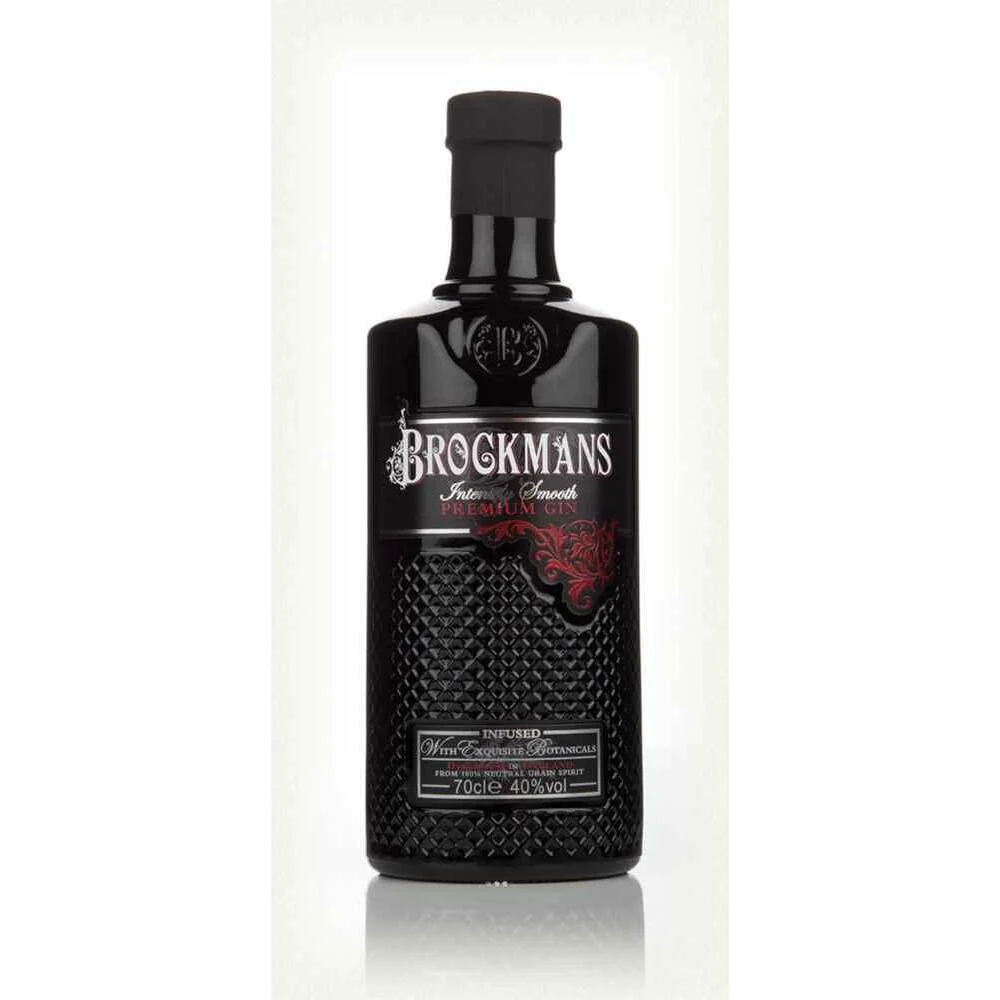 Bottled at 40%, Brockmans Gin may look dark and brooding, but its berry notes add a surprising amount of sweetness and lightness to this dark gin.
On the nose, it's quite unlike any gin in terms of aroma. It hits you with a strong and sweet fruity smell that may make you want to keep taking it in for a while.
The taste is intensely full of berries: a good undertone of juniper, along with blueberries and blackberries, with added orris, almonds, licorice, and citrusy orange and lemon finishes with a zesty kick.
Those who prefer their gin intensely fruity and unique will love a sip of this gin. 
The addition of grapefruit only serves to heighten the uniqueness of this gin. Pink grapefruit peel works to temper the intense berry fruitiness of Brockmans Gin without overpowering it.
The acidity comes through just enough to let the berry notes shine.
Granite North Gin
This 42% bottled dry gin comes from Scotland, made the traditional north-eastern way. Its list of botanicals includes Grand Fir needles, lemon pith, and grapefruit.
Inspired by the Cairngorm Mountains from which the water in the distillation process is drawn, Granite North Gin is a small batch gin that could be an instant favorite for gin lovers.
The aroma when you open the bottle is an instant hit of juniper and citrus, with juniper at the forefront. This marks Granite North as a classic gin. And the taste follows through on the olfactory promise, coming with a good first hit of juniper and citrus.
The citrus notes do a fantastic job of supporting the strong juniper flavor, but the freshness of the Grand Fir needles is fantastic by keeping the dry gin even lighter. Pairing Granite North with grapefruit really helps emphasize the citrus notes, elevating the zest already present in this lively gin.
Pickering's Gin
Pickering's Gin comes from Edinburgh, Scotland, and is a renowned dry gin made from a secret 1947 family recipe. Since then it has been fettled to create a smoother taste which coincidentally, has become the modern preference when it comes to gin.
It is known to be quite a citrus-forward gin, but its smoothness and subtlety make it very versatile. You'd think this is also a bright and cool gin because of the citrus notes, instead, it is surprisingly warm. 
The subtle and nuanced citrus flavor of Pickering's Gin makes it a fantastic gin to pair with grapefruit in a classic gin and tonic.
The mildly spicy notes imparted by anise and cloves in the botanical mix also help to add a sufficient dash of complexity – enough to keep things warm and interesting, but not entirely overpowering. 
Why Does Grapefruit Go so Well with Gin?
Grapefruit is among the most popular citrus fruits included in drinks and cocktails for its sharp acidity and bittersweet flavor. It's no wonder that this citrus fruit is commonly used both as a garnish and as a botanical in gin.
With a pH of about 3, Grapefruit swims well into the acidic side of the pond. This makes it a perfect pairing with two types of gins.
The first types of gin that goes best with grapefruit are the ones that lean toward dry and floral. The bittersweet zest of grapefruit perfectly complements the floral notes and lifts up the dry qualities.
The second type of gin that goes best with grapefruit is those that already have grapefruit or citrus botanicals. Actual grapefruit serves to accentuate and enhance the existing zest, which leads to a flavorful final drink.
Final Thoughts
Gin goes great with grapefruit. This is because grapefruit brings out the citrus flavors in gin, making it more refreshing and enjoyable. If you're looking for a delicious and easy cocktail to make at home, try a gin and grapefruit cocktail.
We are sorry that this post was not useful for you!
Let us improve this post!
Tell us how we can improve this post?